| | |
| --- | --- |
| | |
| Traditional burial rite on a beach in Bali. | Balinese dance |
  Fidschi
Preparations of an earth oven for a fine meal.




A sea snake in the shallow water in front of our
cabin - fortunately, he (or she) was not interested
in the photographer

This native sold us the cannibal fork he is holding
in his left hand - perhaps used by his parents(?).
Mini with traditional headdress.
 Manihi Atoll, Polynesia
Our cabin on Manihi atoll (near Tahiti) where we
stayed almost for one week - drinking just rain
water and eating parrotfish and other interesting
looking creatures freshly caught by the 10-years
old son of our host.
Sunset over the lagoon of Manihi as seen from our
cabin with us, our polynesian host, and her kids
the only humans along many miles on that small atoll.


 Maui, Hawaii
Sunrise at the rim of Haleakala volcano (3000 m
altitude) with a touching fog mood in the 800 m
deep crater, a massive depression of 3 km width
with a length of 11 km.
Endemic silver sword ("'ahinahina" in Hawaiian),
up to 1 m in diameter. The rare plant can be found
in the upper regions of Haleakala volcano only.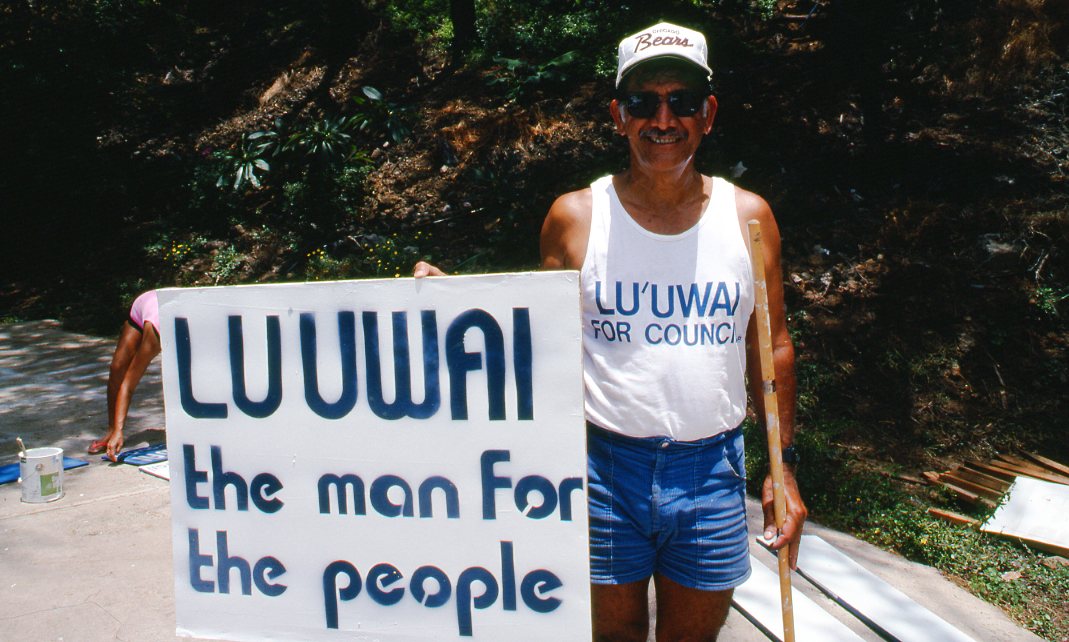 For our stay, we had made reservation in Makena bed and breakfast operated by Boogie Lu'uwai and his wife. It was only after our arrival that we became aware of Boogie's outstanding and versatile personality, highly decorated for special services to the US. That time, he was running for a political position - so, we saw him (see photo), his wife, and supporters preparing hundreds of election posters. Boogie told us many stories about the Hawaiian islands and their indigene population. It was an outstanding experience.
 Big Island, Hawaii
One of the many thousand blossoms
we could see during our stay.
Another example of Hawaii's beauty.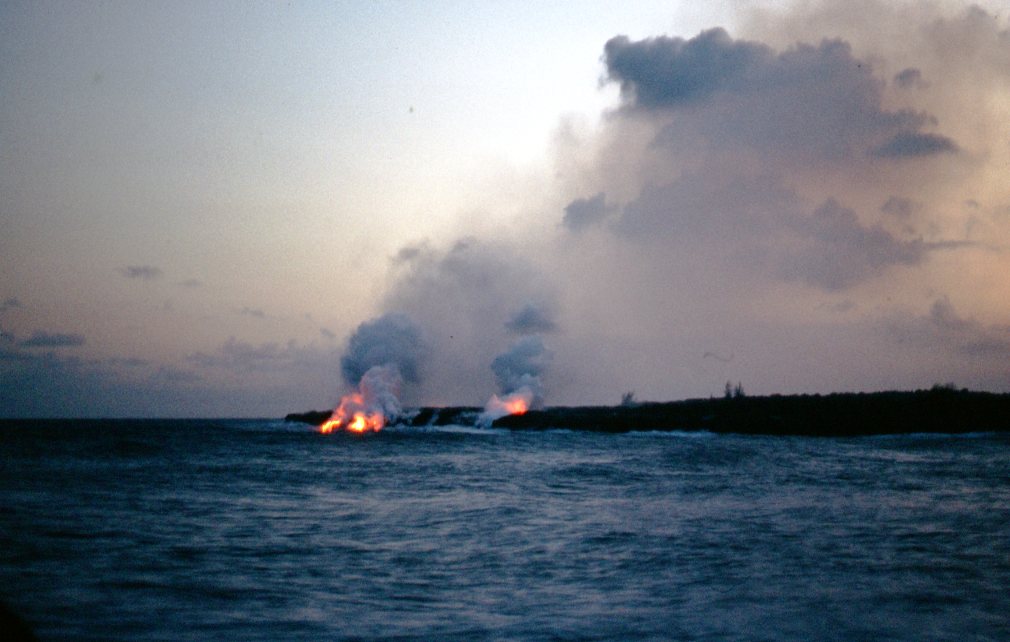 It was impressive to stay at the beach and observe
Kilauea's lava flow entering the sea (by the indigenes ascribed to action of Pele, Hawaiian goddess of fire).